The Japanese Spitz is one of the oldest dog breeds with a documented history of over 3,000 years. This breed is considered the ancestors of Japanese matagi dogs, which were used for hunting small game. In Japan, the Spitz is considered a talisman and a symbol of family happiness and prosperity.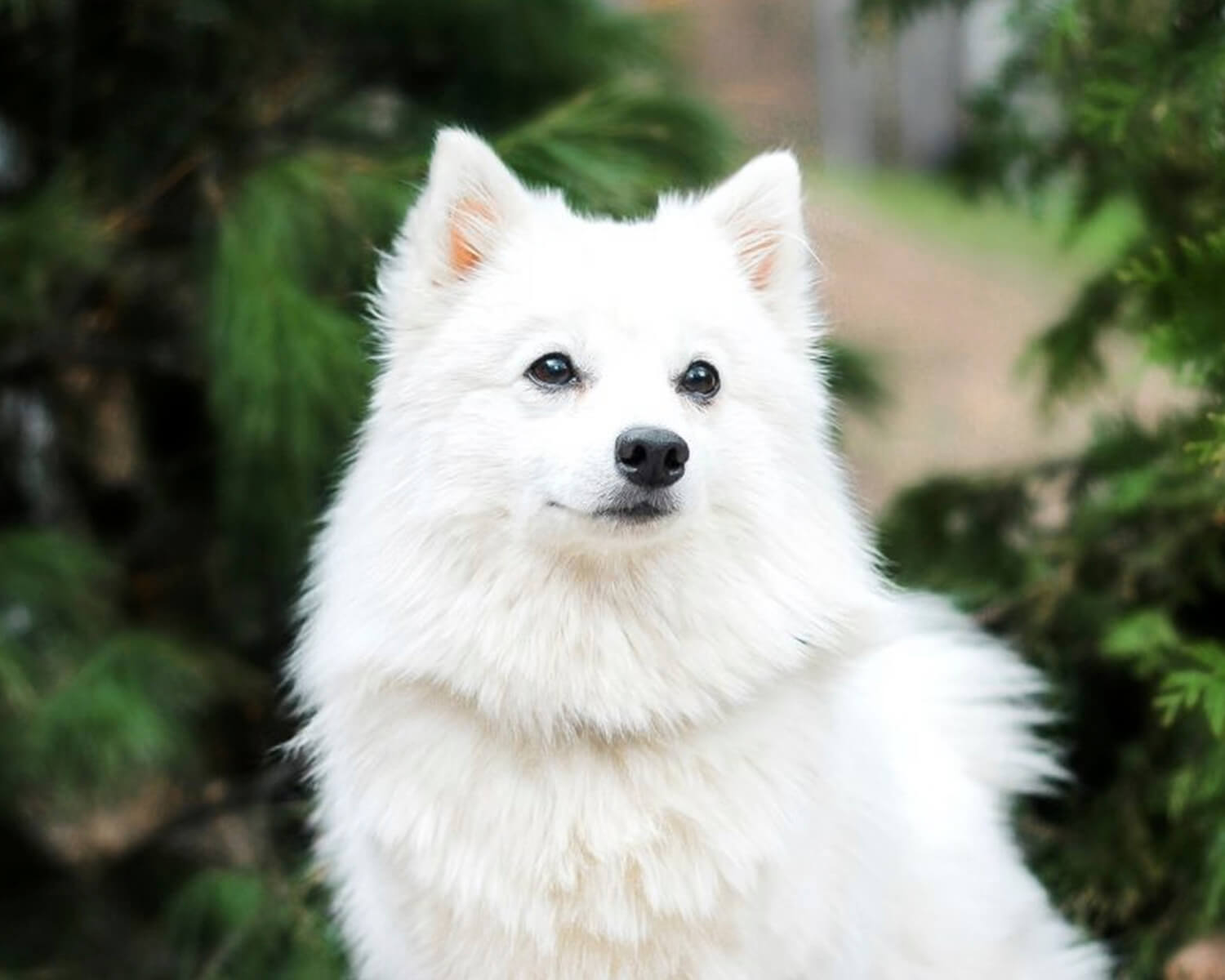 Appearance and characteristics of the breed
The Japanese Spitz is a small dog breed with an incredibly beautiful appearance. They have a fluffy white coat, short muzzle, black nasal lip and sharply honed ears. Their eyes are almond-shaped and brown. The Spitz's tail curves over the back.
Spitzes have a compact build, strong paws and strong muscles. Height at withers is about 30 cm, and weight can be in the range from 2.5 to 10 kg.
Character and behavior peculiarities
The Japanese Spitz is an energetic, playful and loyal breed that loves the attention of its owner. They are gentle and affectionate, but can also be a bit independent. They are dogs that are very intelligent and learn quickly, so training is not too much of a problem.
Japanese Spitzes are not aggressive dogs, but they can be a little suspicious of strangers or dogs. They love to play and take part in all family activities. They also interact easily with other dogs and children.

Japanese Spitz care
Japanese Spitz grooming is not particularly labor intensive, but certain procedures are still necessary to maintain their health and beauty. Their thick coat requires regular brushing and combing, especially during the moulting period. Spitzes also need regular bathing, but not more than once a month to avoid dry skin and coat.
Spitz fingernails should be trimmed about once a month to avoid excessive growth. Ears should be cleaned of wax and dirt to avoid infections. Teeth need to be brushed regularly to avoid gum and dental disease.
Spitzes need daily walks and exercise to stay healthy and active. They can live in an apartment or in a country house, but they need to be provided with enough space to play and run around.
Health and Illnesses
Japanese Spitzes are usually healthy and have long lives. However, like other dog breeds, they may have certain diseases that are worth looking out for.
One of the most common diseases in the Japanese Spitz is patellofemoral dysplasia, which manifests as problems with the knee joints. They can also have vision problems such as cataracts and progressive retinal atrophy. Spitzes can also have dental problems such as periodontitis and tooth decay.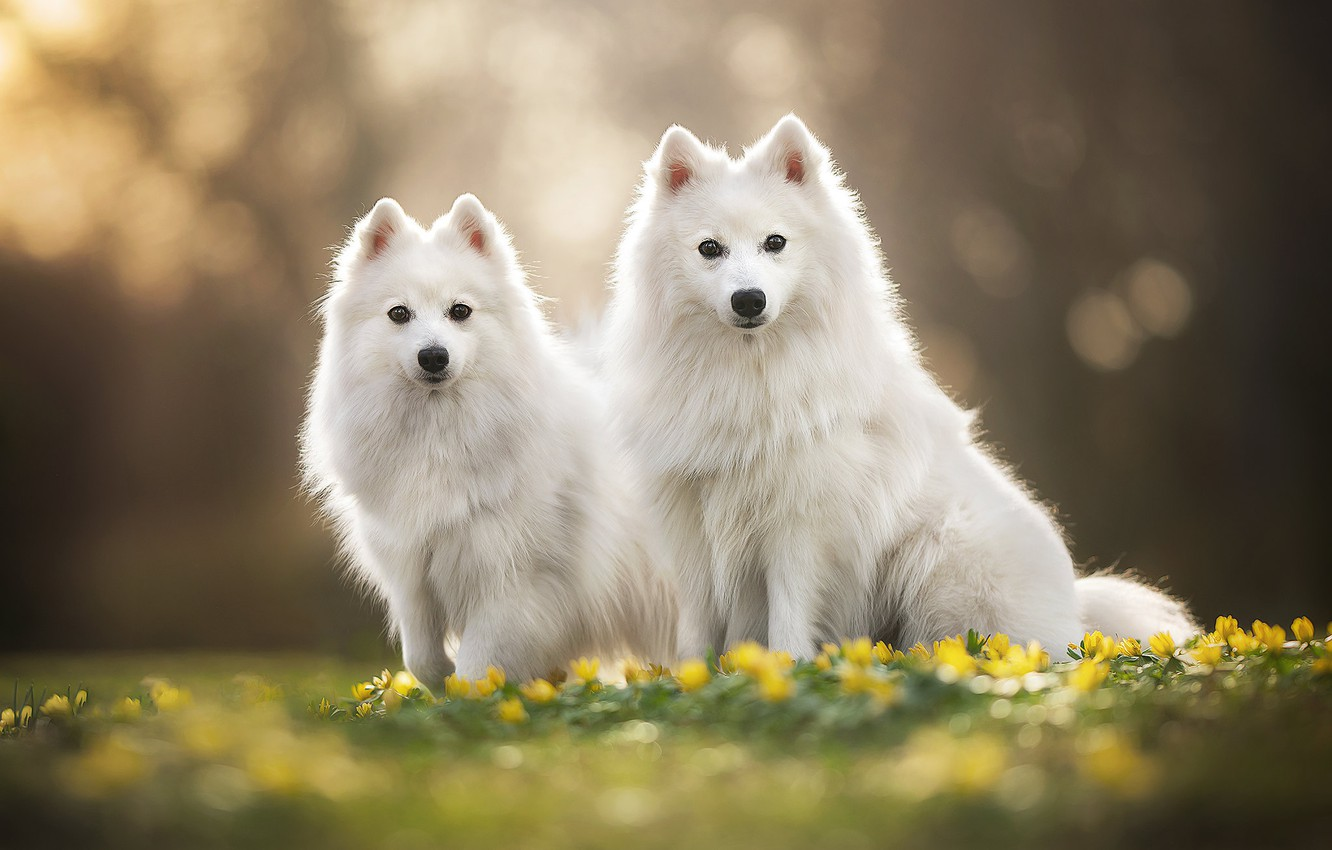 Does the Japanese Spitz need a haircut?
The Japanese Spitz has a lush and thick coat that requires regular care, including brushing and combing. However, since Spitzes do not shed as intensely as some other dog breeds, they do not need regular haircuts.
The only exception may be if the hair has become too long and uncomfortable for the dog, or if there are tangles or knots that cannot be removed without a haircut. In this case, a partial shearing of those parts of the hair that are causing problems can be done.
In addition, it should be noted that the Japanese Spitz fur plays an important role in regulating the dog's body temperature, so the shearing should be careful not to damage its structure and not to disrupt the natural balance of heat and cold in the dog.
How to feed a Japanese Spitz correctly?
Proper nutrition is an important aspect of Japanese Spitz care. Spitzes, like all dogs, need a balanced diet that will provide the nutrients they need for healthy growth, development, and immunity.
Here are some recommendations for the proper feeding of the Japanese Spitz:
Food quality. Choose a quality dog food that contains all the essential nutrients including proteins, fats, carbohydrates, vitamins, and minerals. Watch the contents of the food to avoid undesirable ingredients such as artificial colors, preservatives and additives.
Feeding regimen. It is recommended to feed the Japanese Spitz twice a day at regular intervals in order to maintain a stable energy level and improve digestion. It is important not to overfeed the dog to avoid obesity and related health problems.
The amount of food. The amount of food your spitz needs depends on his weight, age, activity and overall health. Typically, the average adult Japanese Spitz needs 70-90 grams of food for each pound of his weight per day. If you observe your dog gaining or losing weight, it is recommended that you adjust the amount of food you give him.
Supplements. Some owners add vitamins and minerals to their dogs' food to further support health and immunity. However, before doing this, it is advisable to consult with your veterinarian to make sure that supplements will not harm your dog's health and will not contradict your doctor's recommendations.
Healthy diet. Include fresh vegetables, fruits, bones, meat and fish in your Japanese Spitz's diet to provide an extra intake of essential nutrients. However, you should avoid certain foods such as chocolate, onions, walnuts, grapes and various other foods that can be harmful to the health of dogs.
Water. Always provide your spitz with fresh drinking water available throughout the day.
Veterinary Guidelines. If your spitz has special nutritional needs due to health issues or other factors, discuss diet and recommendations with your veterinarian.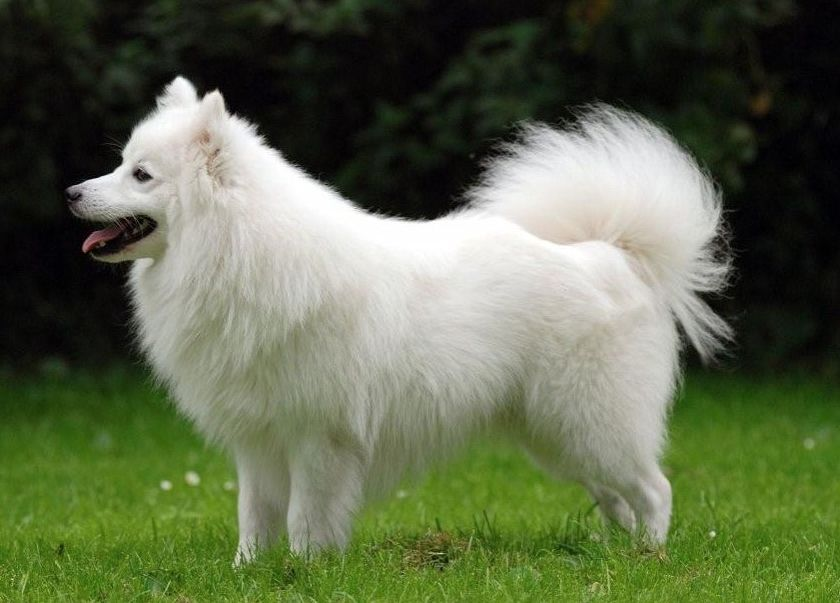 How much walking does a Japanese Spitz need?
The Japanese Spitz is an active dog breed that needs regular exercise and walks to maintain its health and good spirits. However, just like any other breed, there is not one single answer to the question of how much walking the Japanese Spitz needs.
The amount of physical activity a Japanese Spitz requires depends on his age, activity level, and health. In general, it is recommended to walk your Japanese Spitz for at least 30 minutes a day, but this may be sufficient for less active dogs. If your Japanese Spitz is a very active dog, he may need more exercise and longer walks.
However, in addition to the length of walks, it is also important to make sure that your Japanese Spitz gets enough mental stimulation. Japanese Spitzes are intelligent dogs who need activities and games to satisfy their mental need. You can provide your Japanese Spitz with toys, puzzles, and training to help him develop his intellectual abilities.
In any case, it is advisable to communicate with your veterinarian to make sure that your dog's activity level is appropriate for his age, health, and personality. Remember that proper exercise and mental stimulation are important components of caring for your Japanese Spitz and will help him live a long, healthy and happy life.